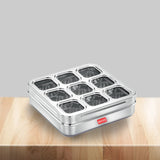 AVIAS Ezee Oil Dispenser | BPA free | Stainless Steel lid | Slant liquid outlet | 500ml/700ml/1000ml
Price:

Rs. 382.50
MRP:

Rs. 610.00
save 25%
Incl. of all taxes
Made of premium-quality stainless steel
Anti-drip construction to stop any leaks
Comfortable hold
Pour liquid easily using the slant exit. 
Available in various capacities 
BPA-free Maintains freshness and avoids odor.
The Avias Ezee Oil Dispensers are composed of excellent, corrosion-free, and rust-resistant stainless steel. A slanting liquid outlet is included for simple pouring.
Leaks are prevented by the anti-drip design and contamination of the contents is avoided by the cap over the outlet. It is simple to use and clean and built for a firm and easy grip. Also good for Kitchen Gifts, Marriage gifts, Birthday gifts, Anniversary gifts, Festival gifts like Diwali gifts, Christmas gifts, Pongal gifts, etc.
Material: Heavy gauge stainless steel
Weight: 192gm/ 205gm / 238gm
Dimensions: 7.6cm X 7.6cm X 23.4cm / 7.6cm X 7.6cm X 27.1cm / 8.6cm X 8.6cm X 29.2cm
Package content: 1 SS oil dispenser and warranty card.
Country of origin - India
Manufacturer/ packer - Avias India- 3rd floor, Twins Chambers, 824, Poonamallee High Rd, above Canara Bank, Kilpauk, Chennai, Tamil Nadu 600010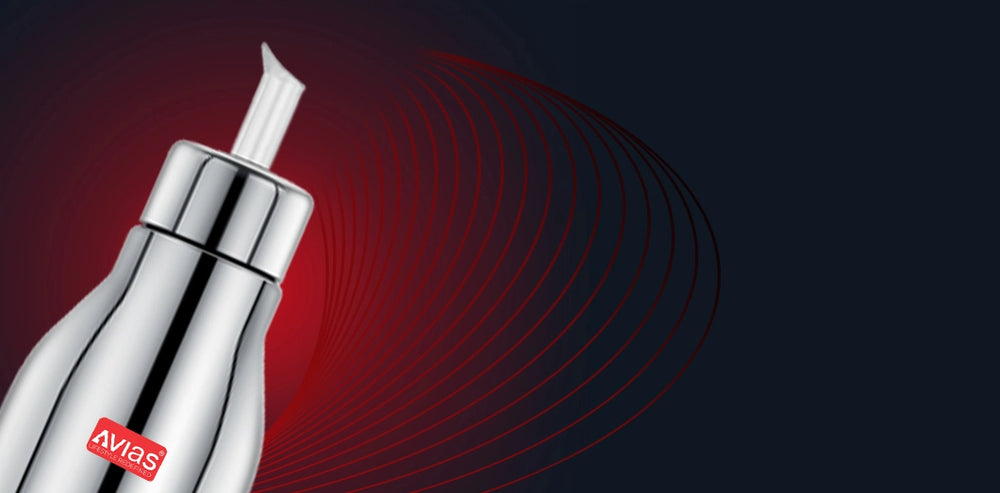 Avias Ezee Oil Dispenser is made of premium quality stainless steel which is anti-resistant and corrosion free
It is ergonomically designed for easy and strong grip and is easy to use and clean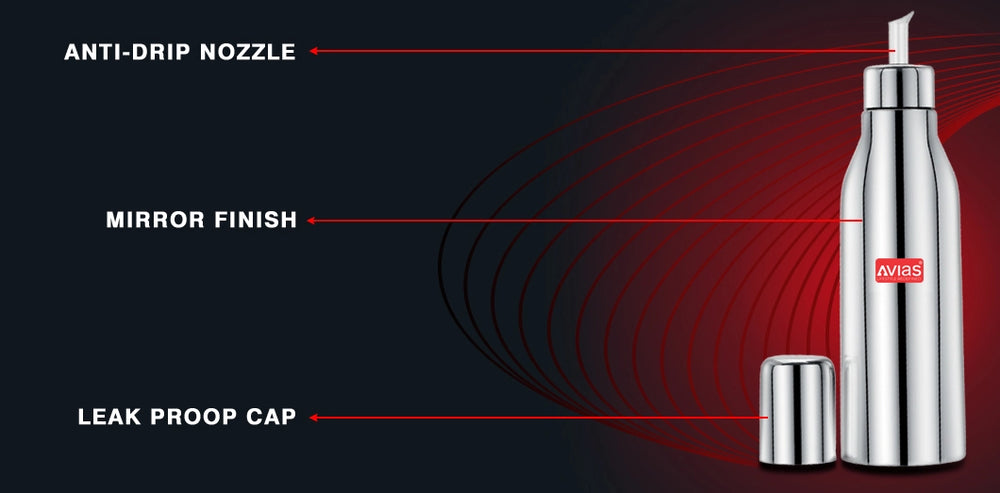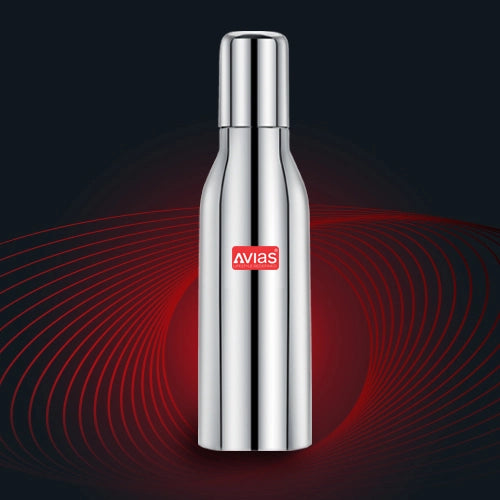 Life's easy with Ezee!
This premium-quality stainless steel oil dispenser is perfect for your everyday use.
The food-grade stainless steel helps the dispenser be rust-resistant and durable, lifelong.
The sleek and stylish body is easy to grip and easy to pour.
The spout has a slanted anti-drip nozzle, preventing any spillage whatsoever so that you can pour worry-free.
The cap is a perfect fit, designed to prevent any contamination to the contents inside.
FAQs
What is the purpose of an oil dispenser?
Does it leak on the side when being poured?
Avias stainless steel oil dispenser has a perfect mouth that will not let the oil slip to the sides while in use.
Is stainless steel good for storing oil?
An ideal place to store oil is in stainless steel storage containers. Stainless steel oil dispensers with lids are known to be durable and reliable.
How do I clean a stainless steel oil dispenser?
Cleaning a stainless steel oil dispenser is simple. You can wash it by hand using warm soapy water and a soft sponge or cloth. For stubborn stains or oil residue, you may use a mixture of baking soda and water to scrub the interior. Rinse it thoroughly and allow it to air dry completely before refilling.
What are the benefits of using a stainless steel oil dispenser?
Stainless steel oil dispensers offer several advantages. Stainless steel is a durable and non-reactive material, meaning it won't interact with the oil and affect its flavor or quality. It is also resistant to rust and corrosion, making it suitable for long-term use in the kitchen. Additionally, stainless steel is easy to clean and maintain.