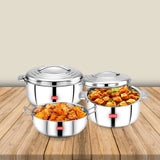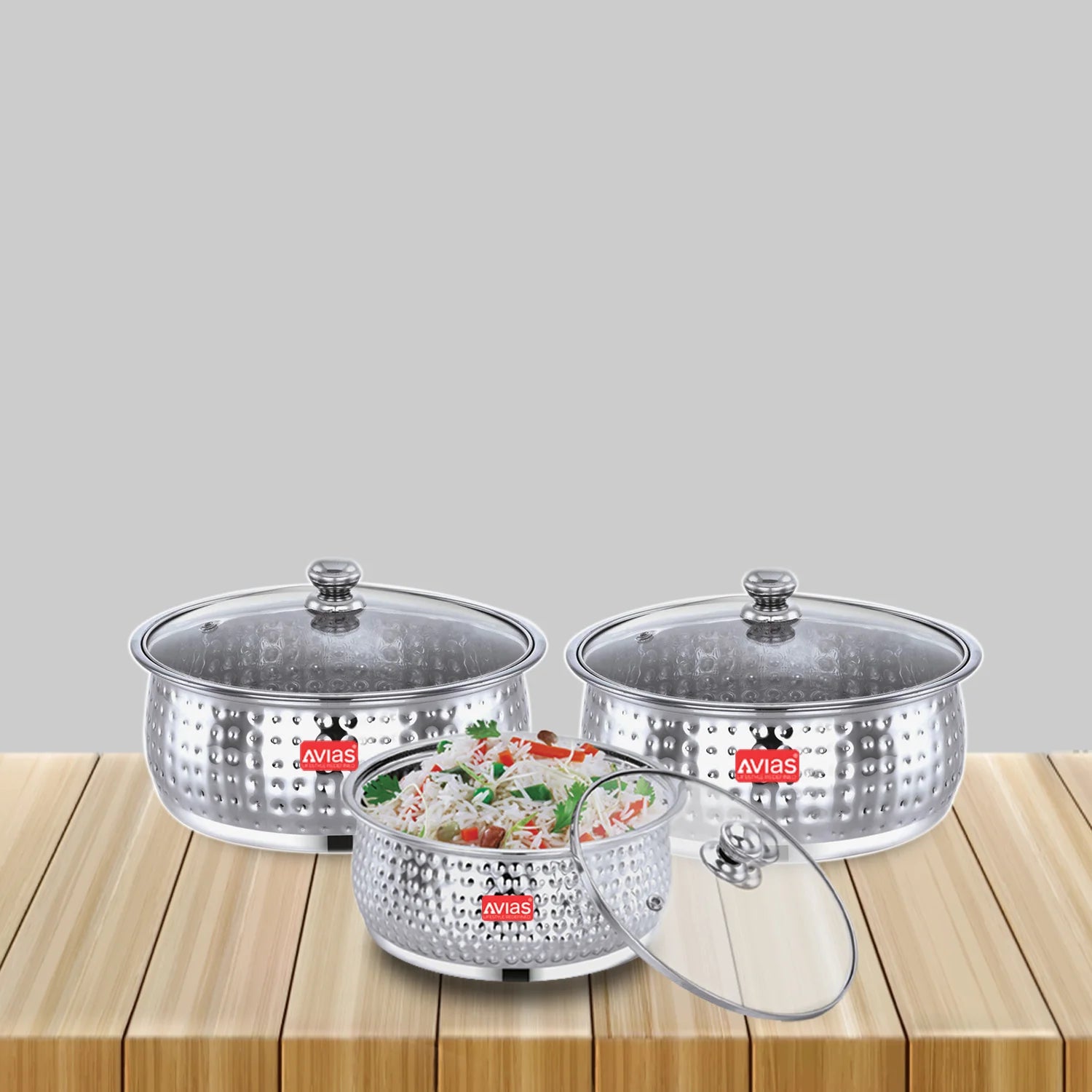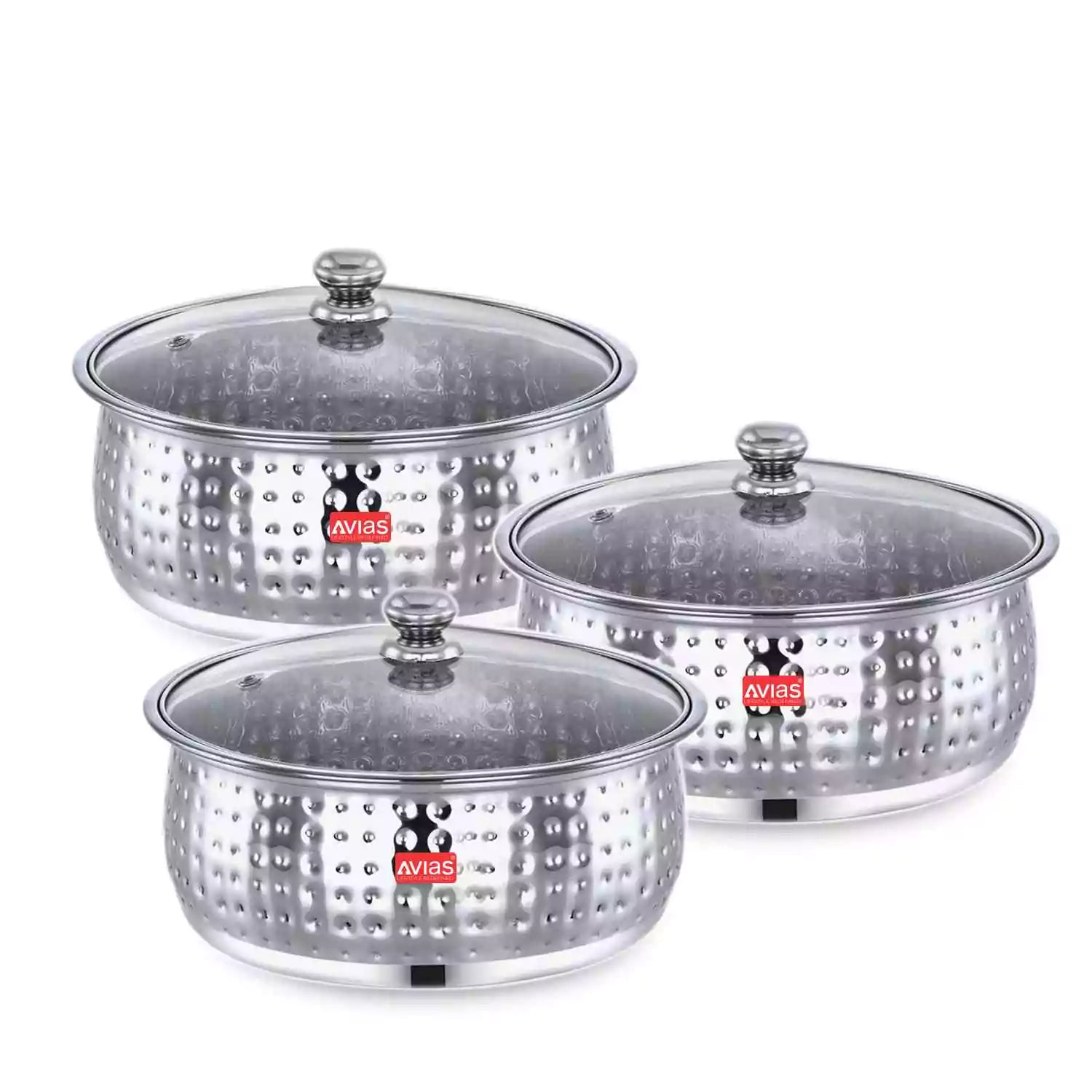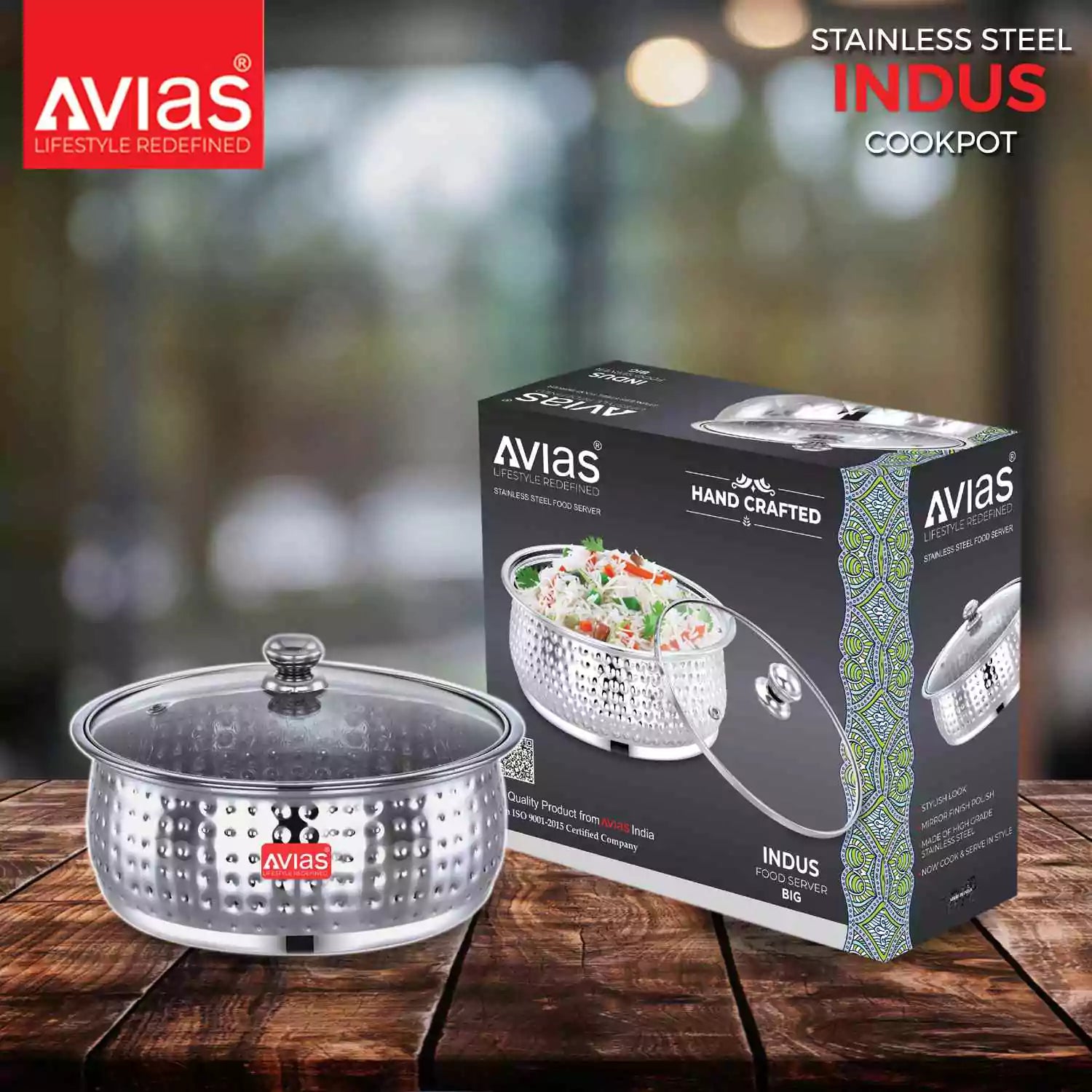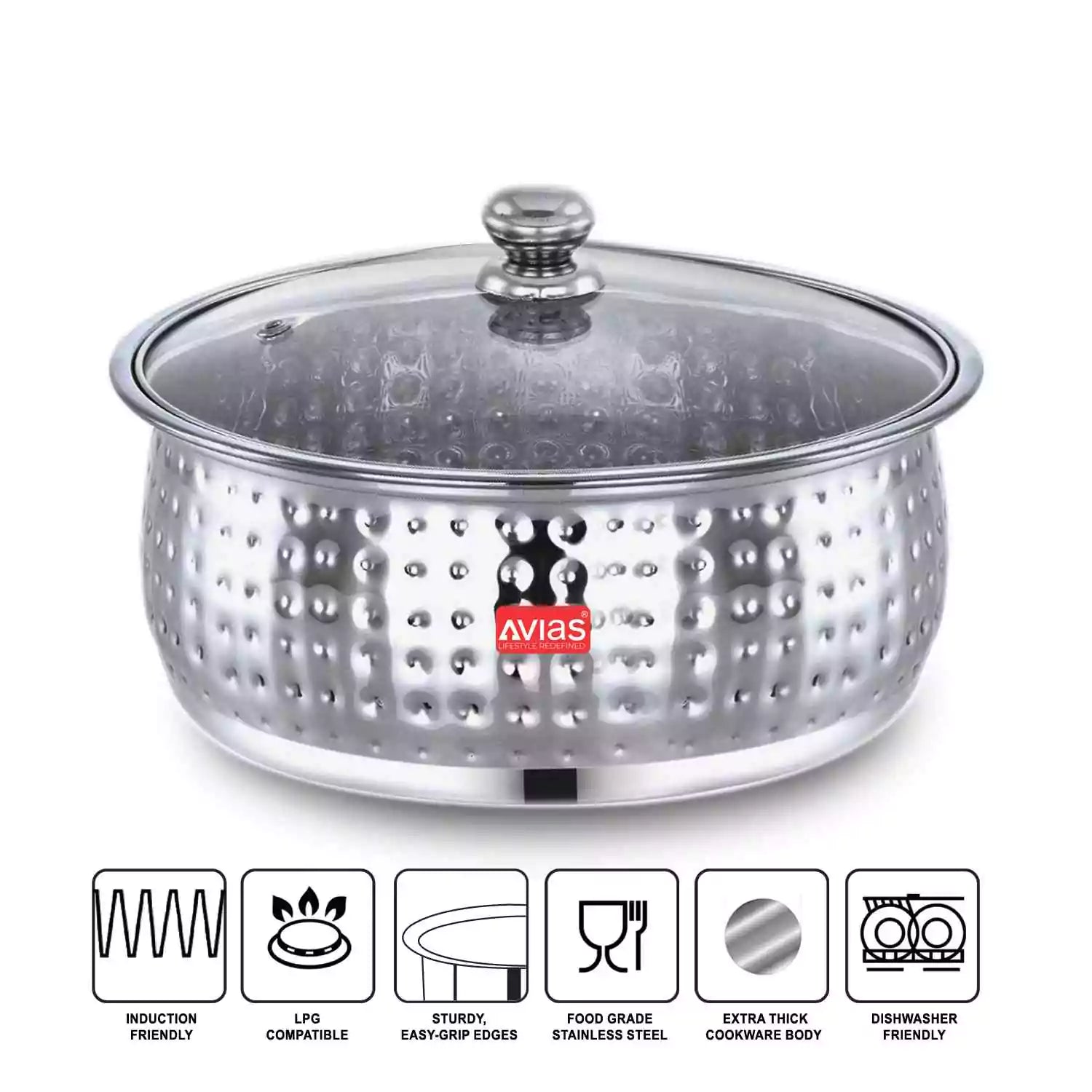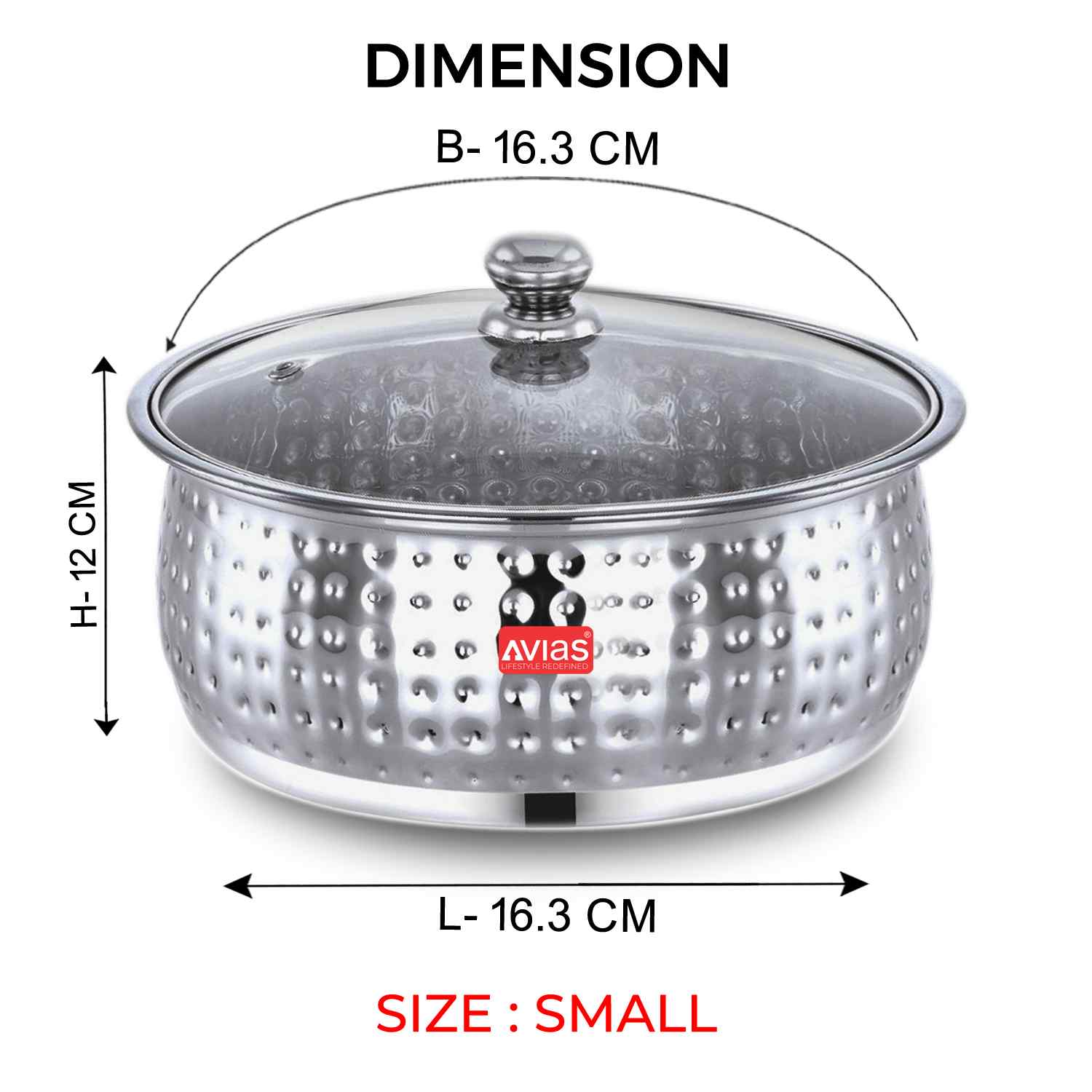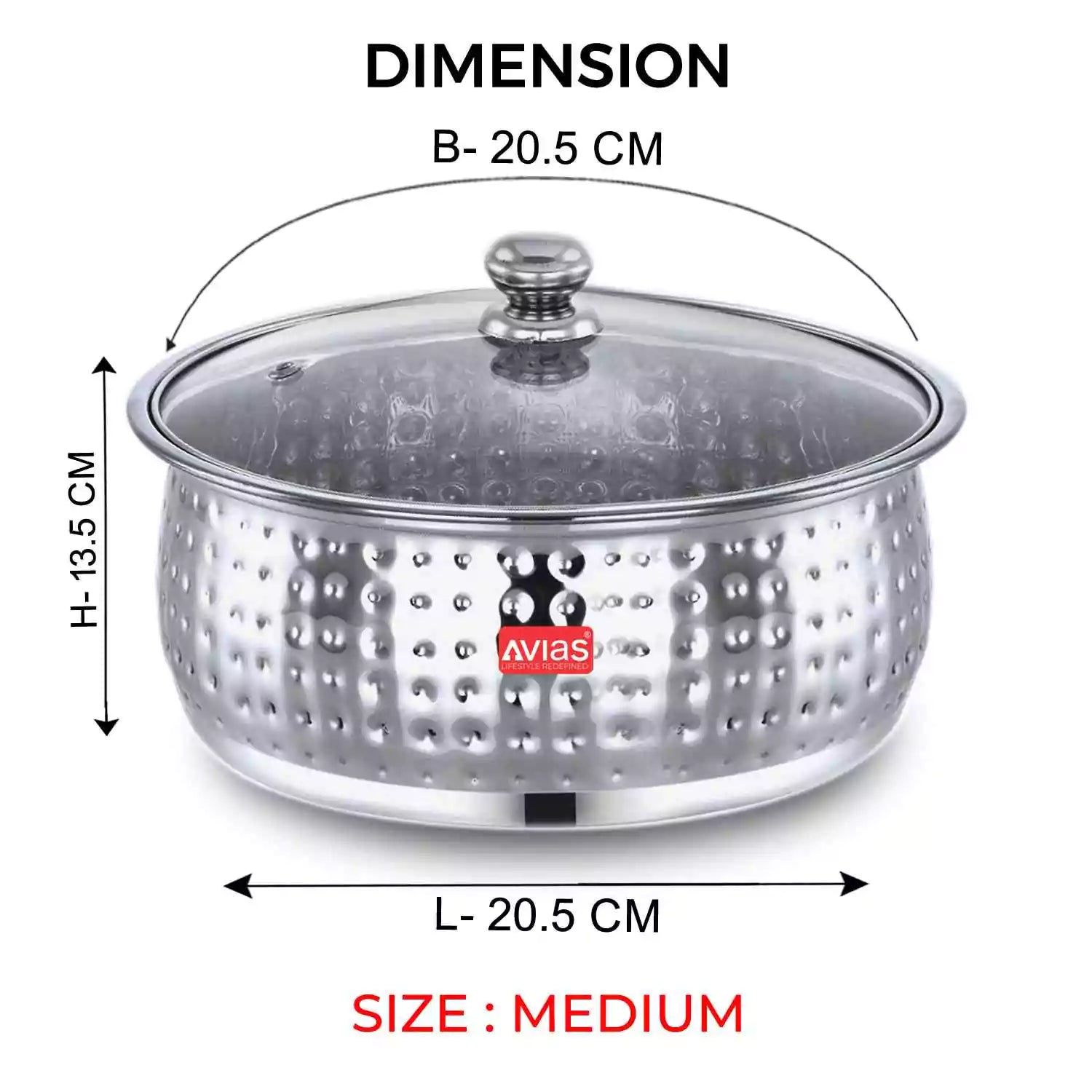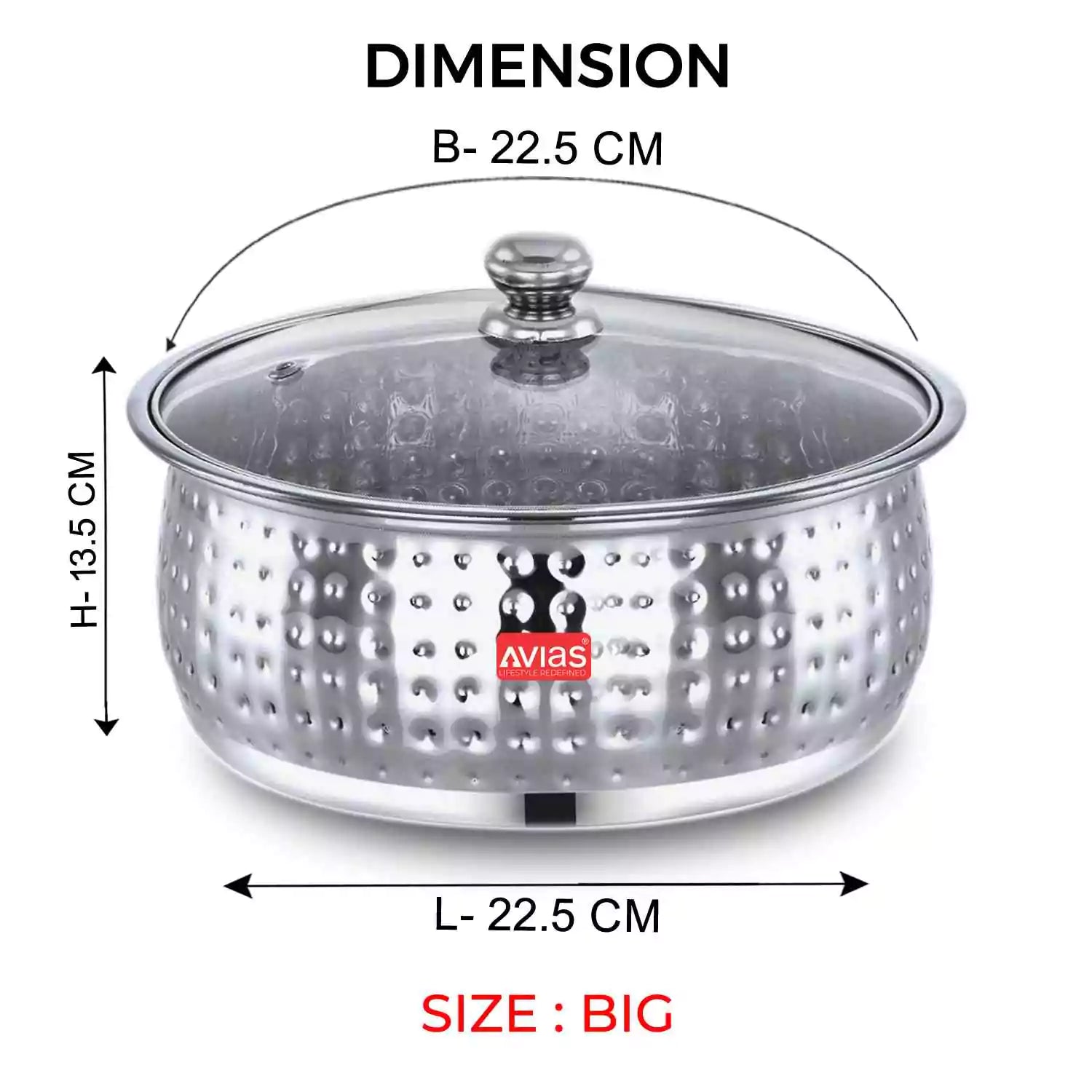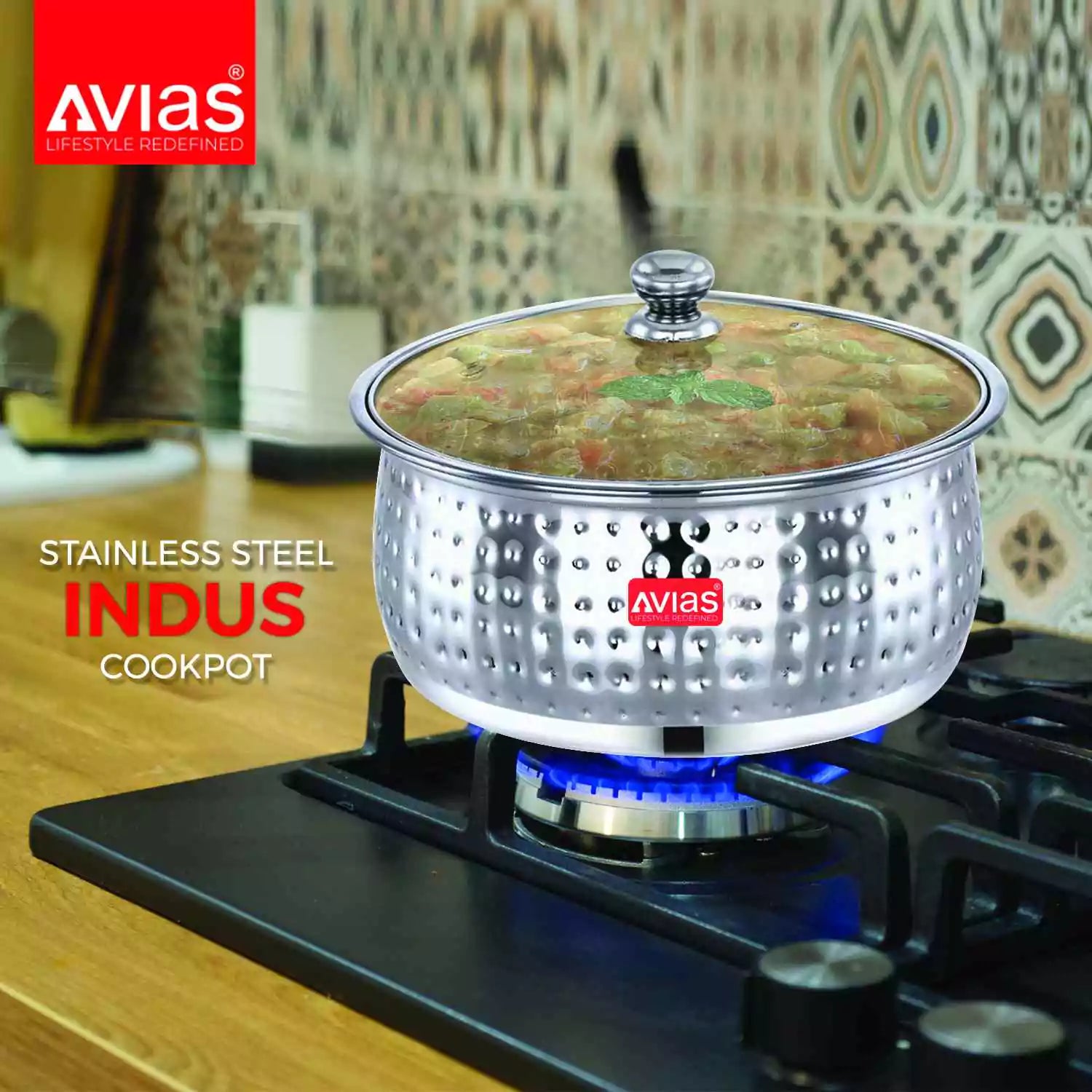 Avias Indus 20G Hammered Food Server | Set of 3 | See-through Lid | Mirror finish
Price:

Rs. 2,412.00
MRP:

Rs. 3,350.00
save 28%
Incl. of all taxes
Made of food-grade quality stainless steel
Shiny mirror finish kitchenware
Keeps food at a consistent temperature for a longer period of time
Reserves nutrients
Comes in a Set of 3 - Small, Medium, and Big
The Avias Indus 20G food server is built of sturdy, rust-proof stainless steel. Its food-grade airtight closures keep the contents clean and edible by keeping them fresh. This food server is ideal for both cooking and storing a range of foods.
The design and mirror finish of this cookware server are exquisite. Rice, gravies, and curries are a few of the dishes that can be cooked and stored in them. They are easy to clean and wash.
This cookingpot makes wonderful presents. Make cautious to keep your distance from stovetops and other hot sources. Also good for Kitchen Gifts, Marriage gifts, Birthday gifts, Anniversary gifts, Festival gifts like Diwali gifts, Christmas gifts, Pongal gifts, etc.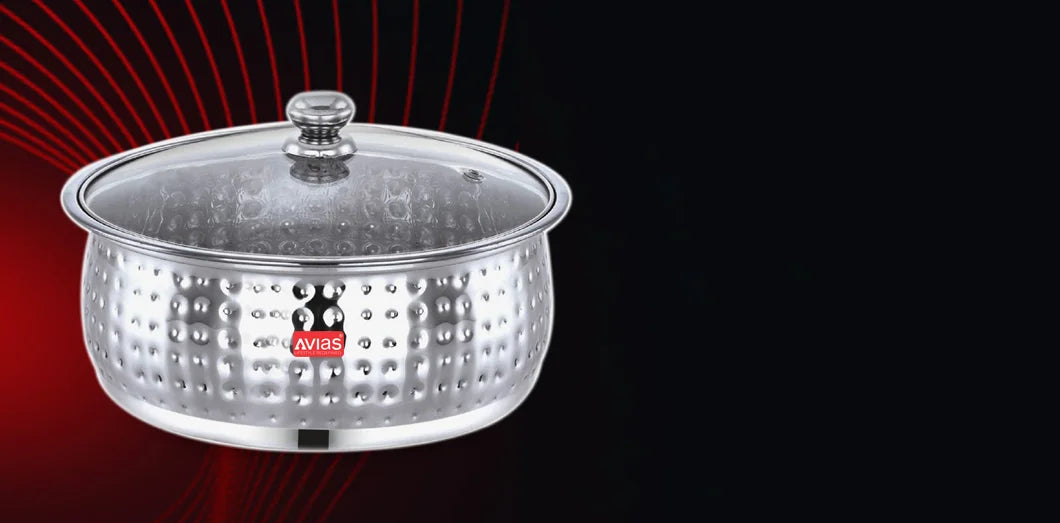 Mirror Finished Body
Strong and Sturdy handles with twist lock mechanism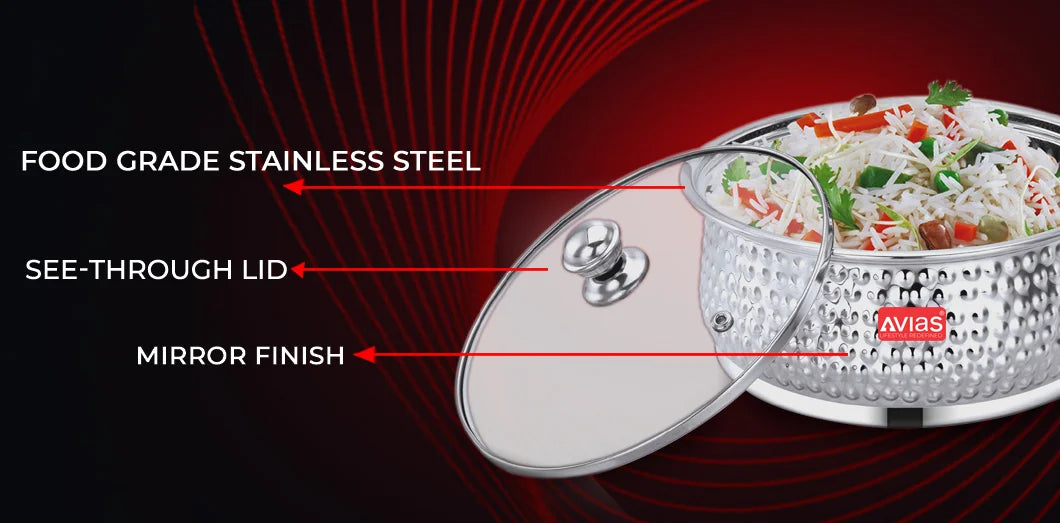 Why Indus hammered Casserole Set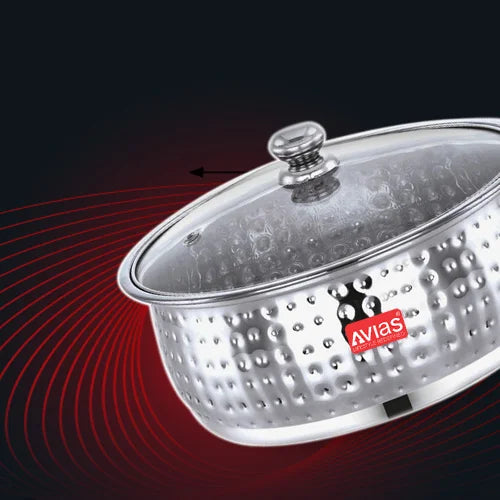 About This Product
It is made of high quality food grade stainless steel
Due to its double insulated walls, it can be used to store and serve both warm and cold food content
Easy to store, and carry around. It is ideal for its twist lock and firm grip to carry meals for outdoor picnic.
FAQs
Can I cook with this server?
Yes, with Avias Indus 20G stainless steel you can cook and serve food.
What would be the weight of the product?
Comes in a Set of 3 - Small 523 gm, Medium 789 gm, and Big 931 gm.
Is it dishwasher safe?
Yes, Avias Indus 20G stainless steel is dishwasher safe.
What is the material used?
Avias Indus 20G Food Server is made of food-grade quality stainless steel.
Is the server can be kept on Induction?
Yes, Avias Indus 20G Food Server is compatible with induction and LPG stove.