Is triply better than normal stainless steel cookware?
Yes, triply cookware is better than normal stainless steel cookware because Triply cookware's body is made with three layers: The inner layer: is 304 stainless steel, aluminum in the middle layer, and the outside layer is 430 stainless steel whereas the regular stainless steel cookware is made of only 1 layer of metal, i.e., stainless steel.
Is triply stainless steel good for health?
Yes, the triply stainless steel cookware is good for your health because of the non-toxic metal.
Is the triply only at the bottom base?
Avias Riara triply cookware products are made of triple-layer construction of stainless steel, aluminium, and stainless steel.
What are the advantages of triply?
Stainless steel triply cookware offers excellent heat distribution, precise temperature control, durability, and compatibility with induction cooktops. It is energy-efficient, non-reactive, and easy to maintain, making it a popular and versatile choice for cooks.
Is handle will be cool during cooking?
Yes, the handles of all the triply cookware will be cool while cooking.
RIARA TRIPLY RANGE
Fancy yourself a chef? Get cooking with our range of stainless steel triply cookware. The tri-ply cookware collection is durable, comes with cool handles, and is made up of cast steel. It has 3 layers of SAS material (Stainless Steel, Aluminum, and Stainless Steel) for perfect heat distribution. Avias stainless steel tri-ply cookware is an excellent option for cooking perfect food every time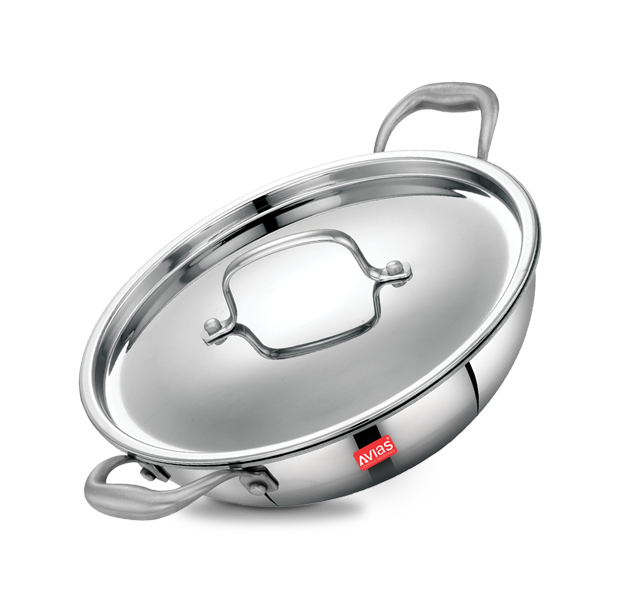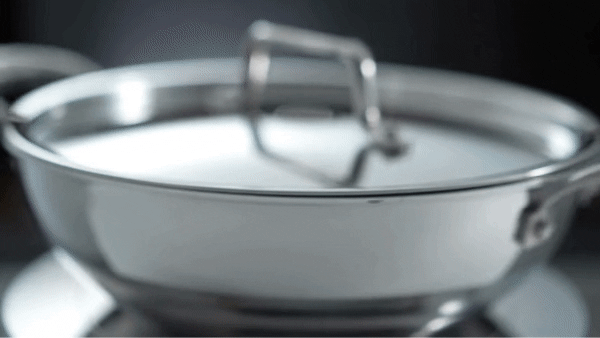 STAINLESS STEEL TRIPLY COOKWARE
Crafted with precision, each cookware boasts the exclusive triply technology for unparalleled cooking perfection. Experience the art of culinary mastery as heat distributes evenly through the 3 layers, ensuring every dish is a symphony of flavors